Shaquille O'Neal returned to LSU on Saturday, but it wasn't for him. It was for his daughter.
Me'Arah O'Neal, a four-star prospect in the Class of 2024, is considered one of the top players in her class. The 16-year-old stands 6-foot-3 and has basketball in her blood, obviously.
Me'Arah's recruitment has been heating up in recent months. She will likely be able to play anywhere in the country when it's all said and done.
LSU is hot in pursuit of Shaquille O'Neal's daughter, Me'Arah.
The Tigers are ranked No. 5 in the country in Kim Mulkey's third year with the program. They are on a tear at at 25-1 with just the one loss to No. 1 South Carolina, and LSU's 2023 class featured the No. 1 player in the country, Mikaylah Williams, so it won't slow down soon.
Me'Arah sees her dad's school and its success on the hardwood, and may want to join in on the momentum. She certainly enjoyed herself over the weekend!
Angel Reese, the Tigers' leading scorer, was in charge of showing the O'Neals around. The star sophomore even joked about staying another year before turning pro to play with the youngest of Shaq's children.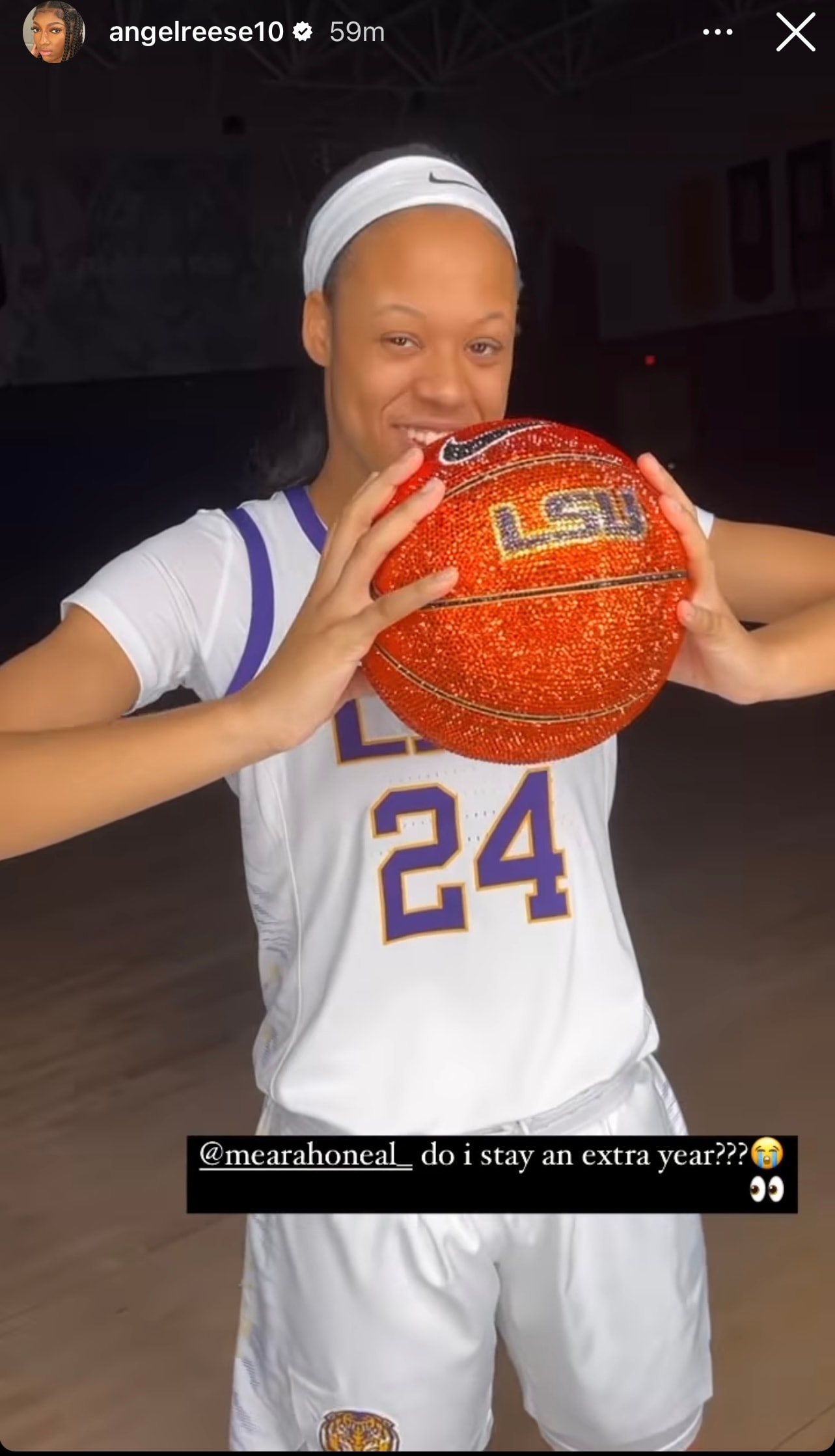 Reese also made an appearance in Me'Arah's TikTok video from the visit, which referred to her and Amani Bartlett as "sistas."
Bartlett gave the title right back in a video of her own!
Reese was also very active on TikTok throughout the visit.
At one point, as Me'Arah did her photoshoot without her dad, Reese asked Shaq if he could beat her in a game of 1-on-1. The Basketball Hall of Famer immediately shut down any idea that he would lose before he also got in on the visit pics.
To close out the visit, Me'Arah, Shaq, Reese and Bartlett hit up the local Walk-Ons. And before the O'Neals got back on the road and left Baton Rouge, they got together for a parade of Griddys.
Even Shaq Diesel hit the dance that first originated in The Boot!
Wherever Me'Arah ends up, she is going to be a problem for opposing defenses. Should it be LSU, her presence would add just another talented piece to what Mulkey is building/has already built in Baton Rouge and bring her family's legacy full-circle!