Tulane football finished the greatest turnaround in college football history with a Cotton Bowl win last month. The Green Wave went from 2-10 in 2021 to 12-2 in 2022.
Head coach Willie Fritz took a program that had not won eight games since 2002 and made it one of the premier destinations in Group of Five football. To make it even better— he's not going anywhere!
There is a lot to celebrate on St. Charles and across New Orleans, and there is no better time than during Mardi Gras. With Fat Tuesday just 10 days away, the party is ramping up down in the Big Easy.
Although the most famous parades aren't for another week, the big ones got started this week. Not even a power outage could keep the good times from rolling!
Krewe of Freret, one of the newer parades in the city, took place on Saturday and the Green Wave were front and center. Tulane celebrated its historic season by packing onto a custom float and tossing beads and cups to fans along the route!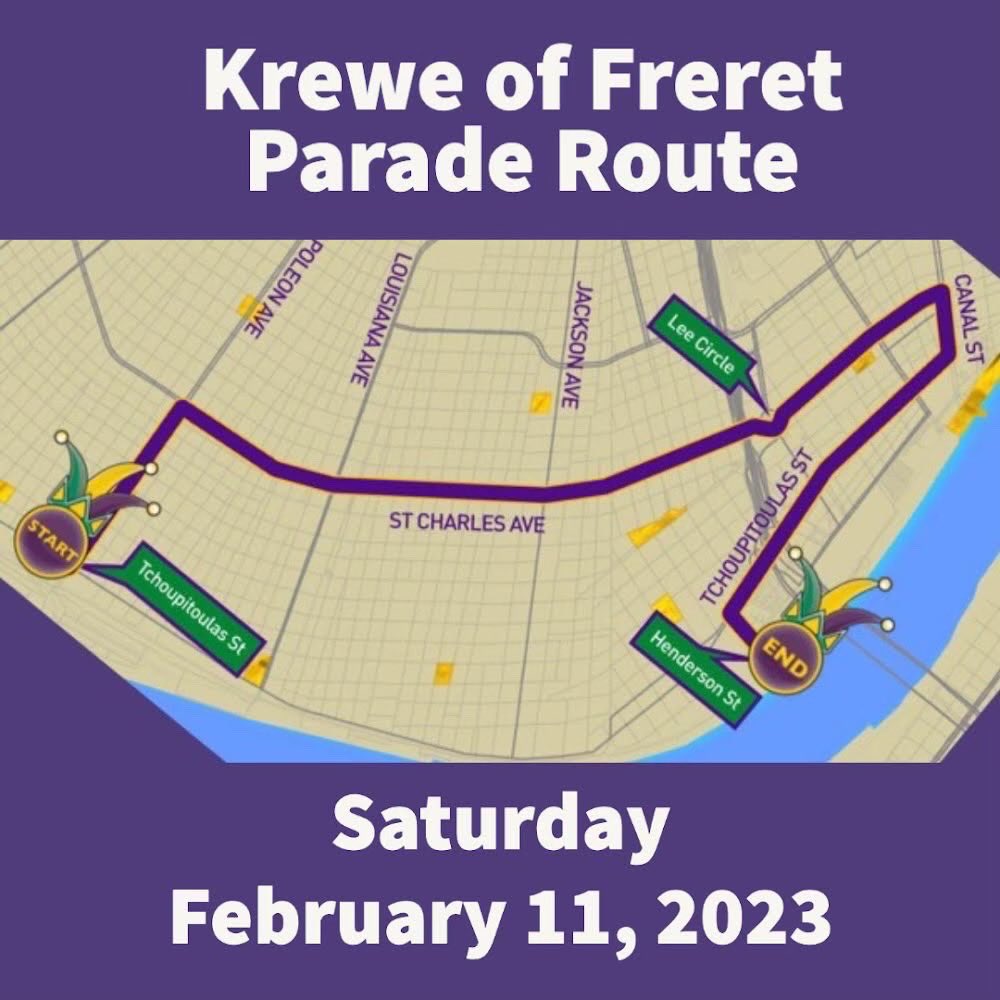 The players were lit before they even got on board.
And after they loaded onto the float, it was time to start throwing!
Once they got started, they did not stop.
February 11, 2023
The float itself was awesome. It featured a gridiron on both sides and the famous Green Wave mascot front-and-center.
Amidst all of the festivities, players made sure to get their shot in at the Trojans. They waved a sign that referenced the legendary James Droz and his viral TikTok trolls and asked "WHAT HAPPENED?"
Everything about Tulane's celebration was well-deserved and glorious.
The Green Wave may never see another 12-win season again, so it is soaking up every moment!
Meanwhile, elsewhere in New Orleans, salty Oklahoma fans celebrated a win that it did not earn. The Sooners went 6-7 in 2022, Brent Venables' first year as head coach.
Lincoln Riley, who traded Norman for Los Angeles at the end of 2021, did not end his first season at USC how he might have hoped, but the Trojans had far more success than the school he left behind. Even still, Oklahoma fans continue to hate TBOW (that b*tch out west) with a burning passion.
He lives rent-free in their head, which is abundantly clear at Mardi Gras this year.
Despite their team finishing below .500, the 'BayOU Sooners' are celebrating the holiday with cups that celebrate Tulane's win over USC. Really though, they are celebrating and thanking the Green Wave for beating the coach that left them.
Riley, who won 11 games in his first year with the Trojans, is not concerned with Oklahoma fans in New Orleans. Oklahoma fans in New Orleans are still concerned with Lincoln Riley.