Super Bowl LVII will be historic for the two men starting for their respective teams at quarterback.
Patrick Mahomes will be looking for ring No. 2 as he guides the Kansas City Chiefs while the Philadelphia Eagles are hoping Jalen Hurts can lead them to glory at State Farm Stadium on Feb. 12. But regardless of the result, Mahomes and Hurts will be making history as soon as they step onto the field.
It will be the first time a Super Bowl matchup will feature two Black starting quarterbacks. Doug Williams was the first Black quarterback to win a Super Bowl, which was followed by Russell Wilson for the Seattle Seahawks more than two decades later. Mahomes won a ring during the 2020 season.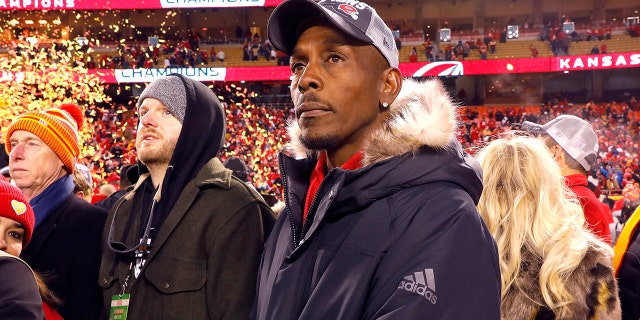 Pat Mahomes Sr., the former MLB pitcher and father of the Chiefs' star quarterback, recognized the significance of his son become one part of history.
"It's historic. It's special. I couldn't be any more prouder to see where the game has come from where it was," he told Fox News Digital in a recent interview. "I'm a big football fan, always have been. And I remember Doug Williams when he won the Super Bowl. I remember some of the other Black quarterbacks – Randall Cunningham, Donovan McNabb and all those guys – and just how hard it was to be able to get a chance to play their position. And for Patrick and Jalen to be a part of the first two to play in a Super Bowl just shows how far we've come. And I'm just so happy a Mahomes will be one of them. And it just makes me so proud."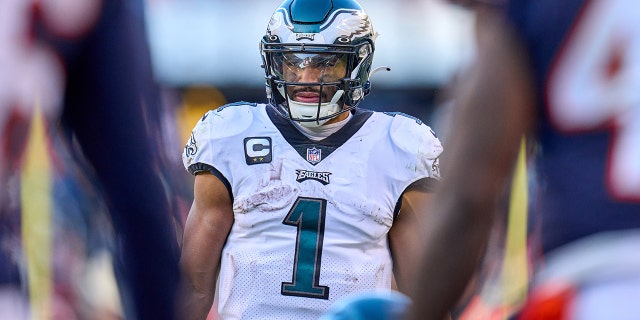 Before he even took a snap in the 2022 season, the Chiefs star had to deal with some adversity. The team traded his top receiver, Tyreek Hill, to the Miami Dolphins. It appeared to be a blow to the offense on paper, but the quarterback didn't miss a beat.
Pat Mahomes Sr. Spoke to Fox News Digital About Chiefs Star
Patrick Mahomes still played incredibly well. He led the NFL with 5,250 passing yards and 41 touchdown passes. He was named a finalist for the NFL MVP award. His father commended his ability to get through all the noise and put together an incredible season.
"I just know how he is, his competitive nature," Mahomes Sr. told Fox News Digital. "I knew that once people started saying that he wasn't going to be able to do this and do that, that he was going to go out there and grind and make sure that he was as prepared as he could be and go out there and try to prove some people wrong."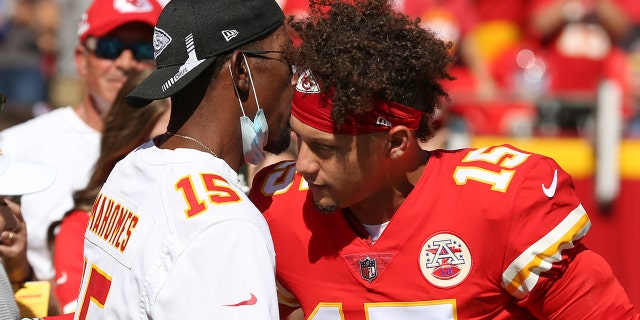 Kansas City finished the season with a 13-4 record and was the best team in the AFC. But even through the good times and the celebrations this season, Mahomes was dealt with another major issue – an injury.
Patrick Mahomes Won't Be Playing At Full Strength
He suffered a high-ankle sprain against the Jacksonville Jaguars in a divisional round playoff game on Jan. 21, but he managed to play through it. He was hobbled during the AFC Championship Game as well, but Mahomes Sr. expects his son will be a full go come Super Bowl LVII.
"He has no choice," Mahomes Sr. said when asked whether his son will be ready to go and produce the same magic he has in the past. "It's like he's said in a couple of interviews: If you can't get fired up and ready to play in this game, then you're playing the wrong sport."
"He's a competitor and I know what he's made of and what he wants to do," he continued. "The ankle will more than likely won't be nowhere near 100%, but it'll be good enough for him to move up, get out there and move around and hopefully make some plays and give it his best effort. That's all you can ask anybody."
Mahomes Sr. went viral for his victory cigar celebration once Kansas City won the AFC Championship. It appeared to be a little jab at Joe Burrow, who has lit cigars in celebration of the national championship win and winning the AFC North.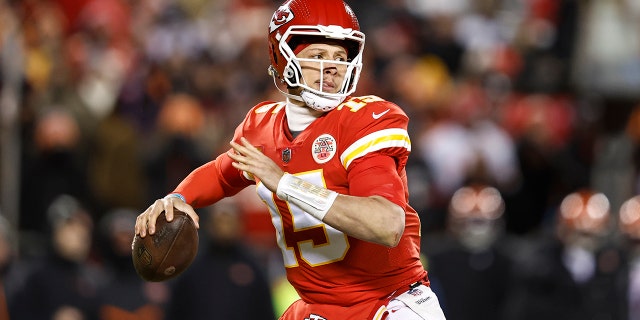 However, he said he's keeping the cigars at home for this one.
"I think I retired the cigars," he told Fox News Digital. "I think I retired them for now. Hopefully, we can go in and we can pop a little champagne and have a good time. That'll probably be a little better scenario."
This article was contributed by Ryan Gaydos of Fox News Digital.