Bryce Young is not a big guy. He knows that. Everybody knows that.
There is nothing that Young can do to change his height at this stage of life and can only control what he can control. His height doesn't bother him, because he has found success on every level to this point.
I'm confident in my abilities. I don't know how to play the game another way. I've been this size relative to the people around me my entire life. I focus on what I control, and I can't grow. That doesn't fall into that category, I can't get any taller. I focus on myself. I'm confident in myself with what I've been able to do and I'm excited for the work it's going to take.

— Bryce Young before the NFL Draft
But will he be able to continue that positive trend in the NFL? That's the question, and the answer depends on who you ask.
Considering that the Panthers selected Young first, it seems as though the organization is not too concerned with their signal-caller's height. He won a Heisman Trophy while playing against an SEC gauntlet and, essentially, the Philadelphia Eagles.
Young measured-in at 5-foot-10, 204 pounds. That is the same height as Kyler Murray, and a few pounds lighter.
Despite all of the height concerns, which may or may not matter at all, Carolina got its guy.
Young arrived to a raucous crowd in Charlotte on Sunday.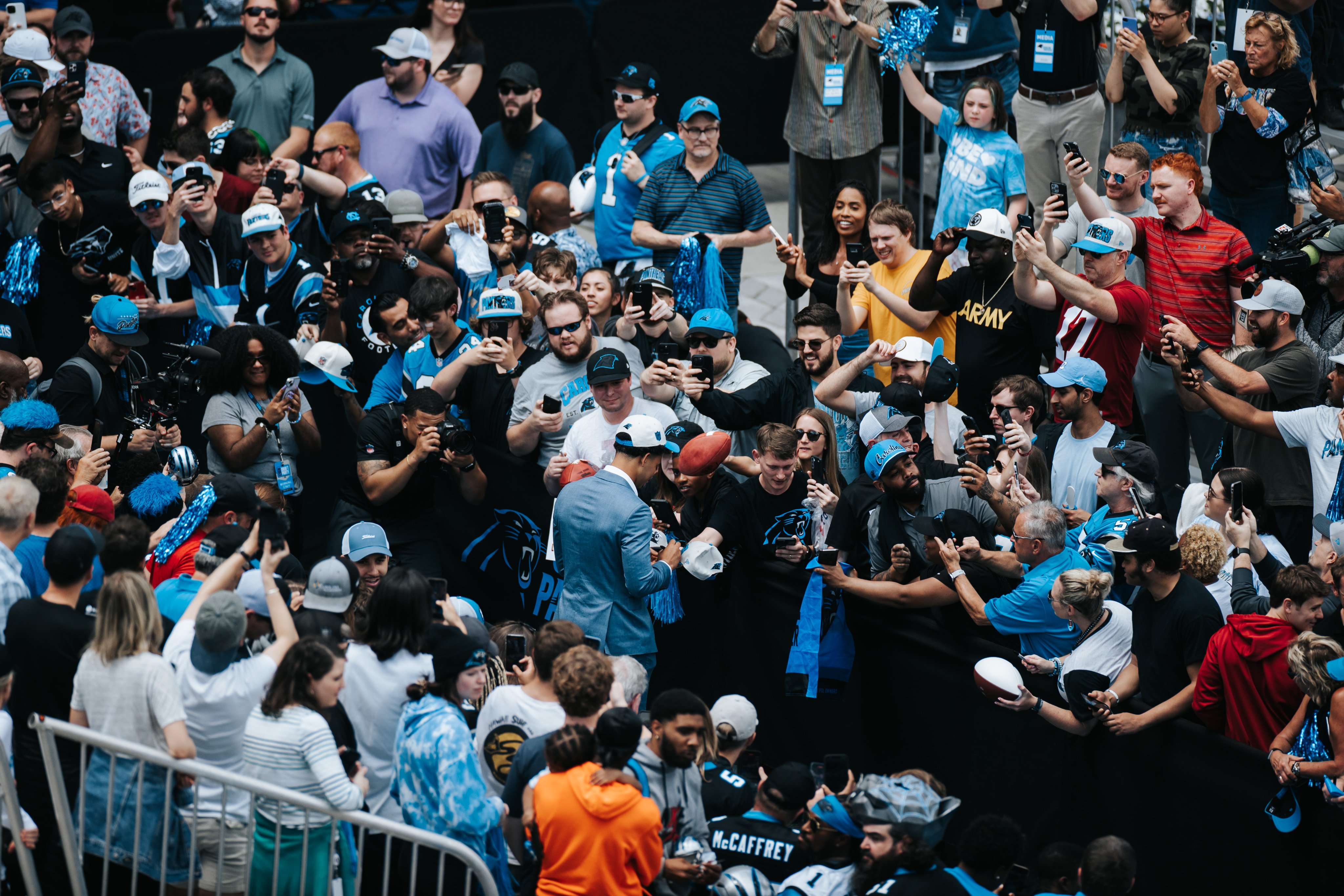 Young also got the chance to chop it up with some of his new teammates. Among them was outside linebacker Brian Burns, who stands 6-foot-5, 250 pounds— or 7 inches and 46 pounds heavier than his quarterback.
The size difference was on full display as they met for the first time and it really put things in perspective. Burns towered over Young and he's not even close to the biggest defender in the NFL.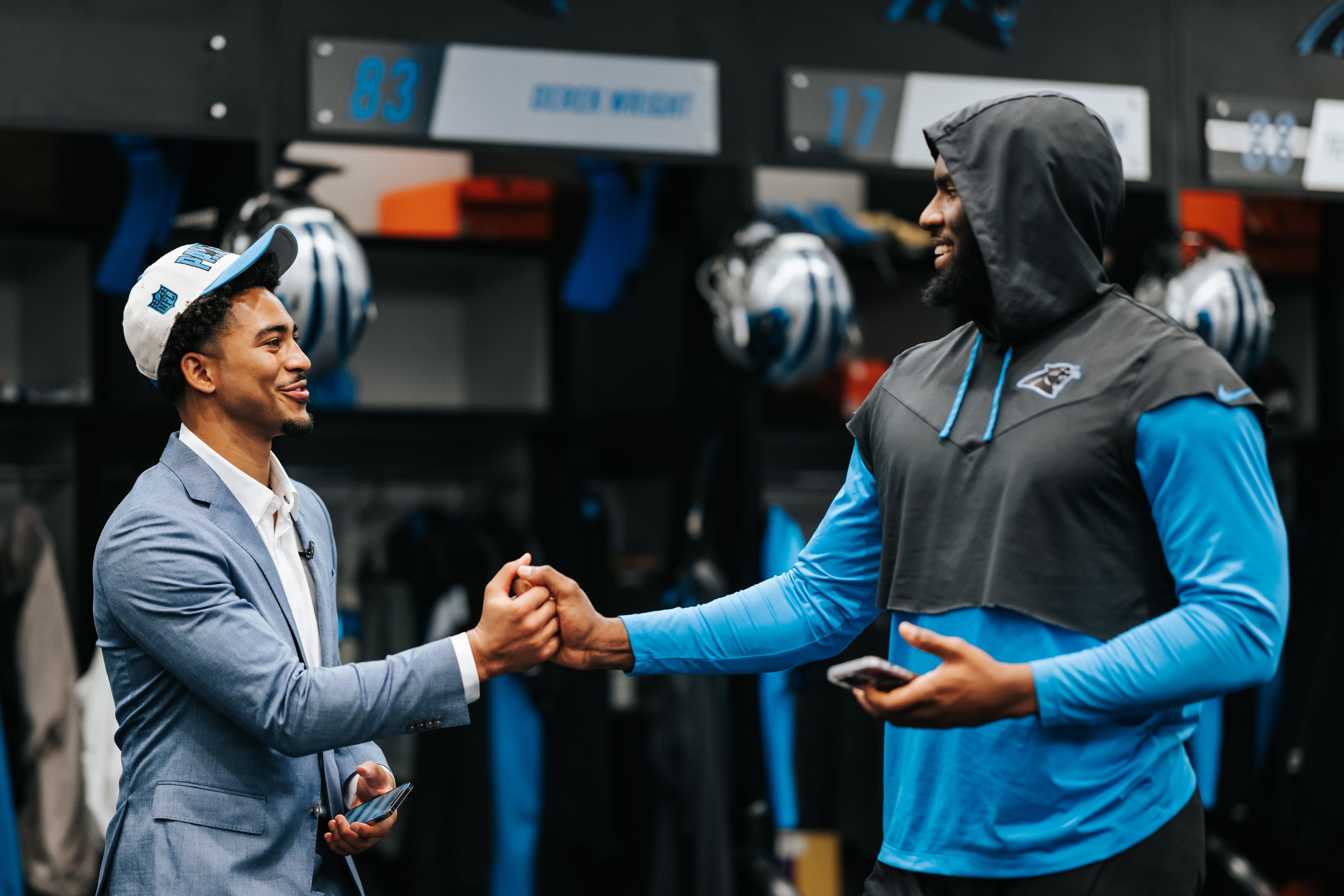 Obviously, Young has played against 6-foot-5, 250 before. That's nothing new, and he has proved already that he can ball out against defenders that are as big as Burns.
Still, though, it was rather staggering to see how they sized up!
Bryce Young is not a big guy. He knows that. Everybody knows that.