The 16th hole at the Waste Management Phoenix Open is the most exciting hole in golf. The short Par-3 is surrounded by grandstands that are packed with thousands of rowdy fans and Arizona State students.
Fans get there early and get rowdy. And of course, there is no shortage of adult beverages.
Here is how it looked at 7:00 a.m. (!!) last year, for example:
Although the tournament itself may not be of the highest prestige in comparison to the Masters or the likes, the 16th hole is one of the most highly-beloved in the sport. You never know what is going to happen and that was certainly the case on Friday afternoon!
A Waste Management Open streaker went wild.
Around 2 p.m. local time, the streaker hopped out of the stands and onto the green.
Rocking only a mullet, sunglasses, a speedo, and sneakers, he paid homage to the famous streaker at St. Andrews after John Daly won the British Open by painting '19th Hole' on his back.
After getting onto the green in Phoenix, the streaker proceeded to pole dance with the flag stick.
As security officers closed-in on the streaker, he proceeded to run through the nearby tunnel and down the 17th fairway. He left those in pursuit in the dust.
Eventually, after reaching the 17th green, the streaker jumped into the pond.
His belly flop form was phenomenal.
Officers did not go after him in the water, so the streaker went for a casual swim!
At one point, the rogue fan even swam out to the big Waste Management logo and stood atop the W.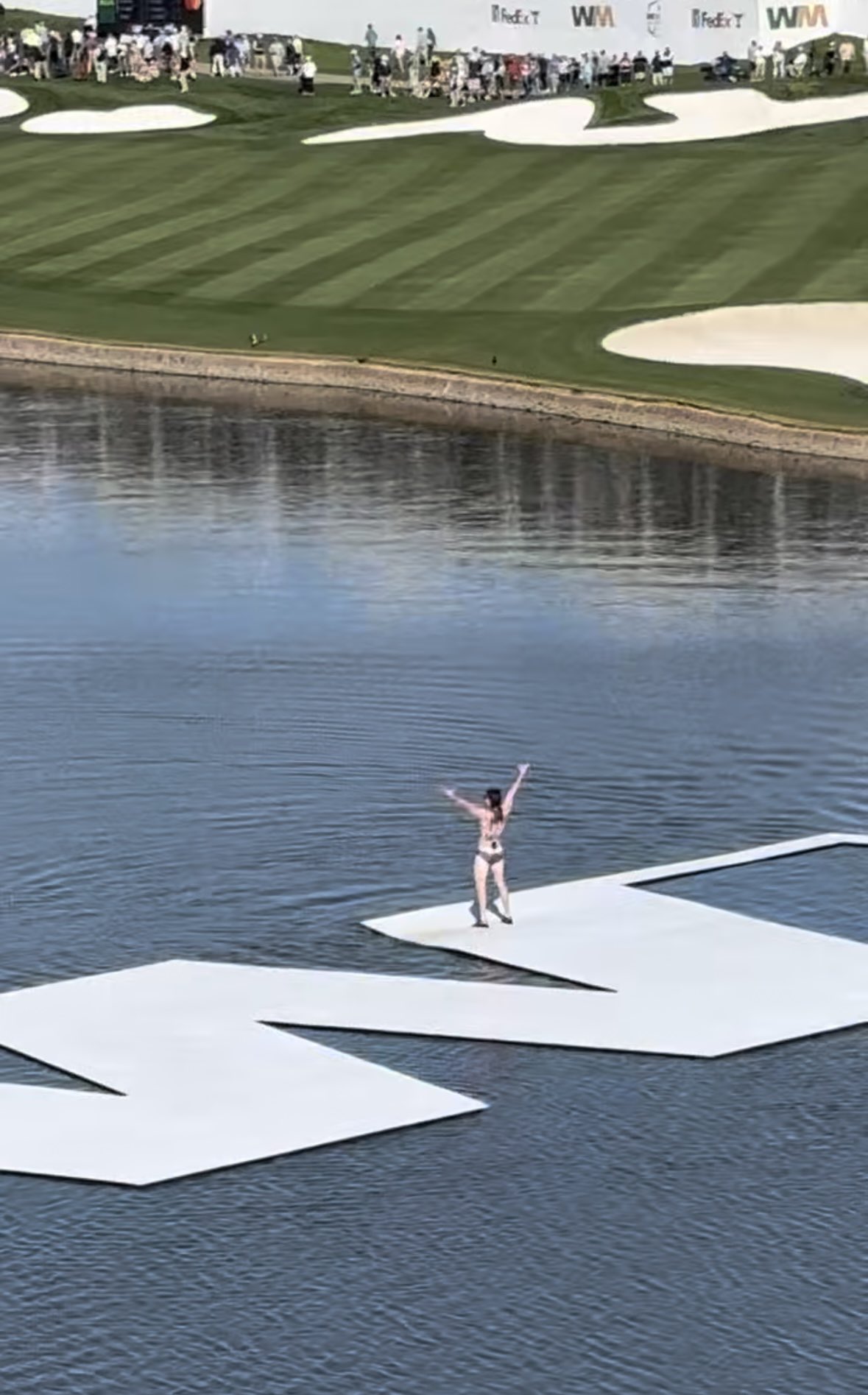 The streaker eventually gave himself up after taking one last victory lap through the pond.
He was arrested and escorted out.
Although the streaker will likely face some expensive legal bills, he cemented himself as one of the greatest streakers to ever do it. Rarely, if ever, does a streaker go for a run of such length without getting caught, and he certainly put on a show.