Vanderbilt football has not won nine games since 2013, when James Franklin was head coach, but the program hopes to turn things around under third-year head coach Clark Lea. The Commodores won two games in 2021 but won five in 2022.
As the attention turns to 2023, Vanderbilt played its spring game on Saturday night.
There was just one problem— it didn't have a field to play on. FirstBank Stadium is undergoing significant renovations, so the team has only practiced inside its indoor practice facility over the last few weeks.
While that might have worked for the spring game, it didn't allow for patrons. The practice facility is not built for public viewing, and the spring game is always played in front of a (very small) crowd.
So what did the Commodores do?
They played on the school's lacrosse field, just hours after a lacrosse game was played on the field. The grounds crew was busy on a rainy Saturday afternoon in Nashville.
Vanderbilt women's lacrosse was blown out at home in a game that began at 11 a.m.
Vanderbilt football played its Black and Gold Game on the same field at 5 p.m.
During the time in between the two games, amidst a slight drizzle, the staff went to work.
They transformed the lacrosse field into a gridiron in a matter of just a few hours.
Things ultimately went off without a hitch. The lines looked strange, because there was no way or time to remove the lacrosse lines before painting over with the hashmarks and numbers, but a field is a field, no matter how weird it looked.
In the end, the smaller stadium actually worked out. The minimal Vanderbilt fans in attendance would have looked sparse inside the football stadium. Instead, it looked like a sell-out.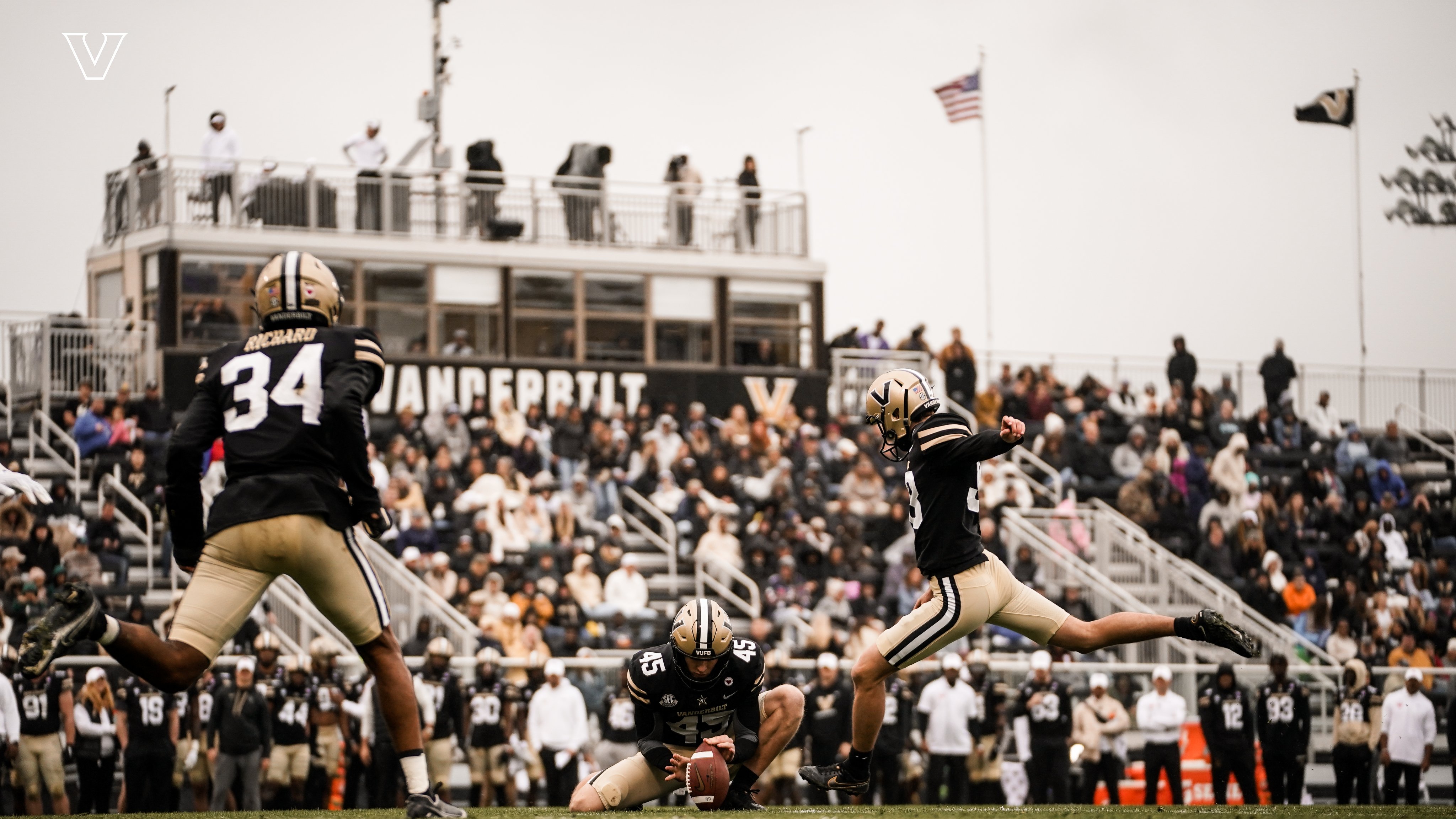 Shoutout to the Commodores' grounds crew. They did what they had to do, in the rain, and got it done!