Members of the Harvard swimming team were apparently given a letter about transgender athlete Lia Thomas' involvement in the sport, former college swimmer Riley Gaines tweeted Tuesday.
Gaines is now a champion of equality and fairness in women's sports and has been outspoken against the NCAA, Thomas and plenty of other organizations that allow biological males to compete in female sports.
Gaines was made aware of the letter, which reads: "The conversations and controversy surrounding Lia have been challenging to read. In particular, they focus or (sic) what is fair and what is ethical. Regardless of your personal stance, Lia has been incredibly transparent and is abiding by all NCAA rules. That is a fact. Having watched [Schuyler Bailar]'s transition first hand, I can tell you that if it wasn't for the support of the teams, he may not be here today. Life is more important than politics. While we will never tell you what to do or what to believe, it doesn't benefit out team from winning a championship if we spend our collective energy getting annoyed or frustrated. Let the NCAA figure out their next steps. Let us focus on our team. And if any press reaches out, then please direct them to our Sports Media Office and ideally, refrain from comment."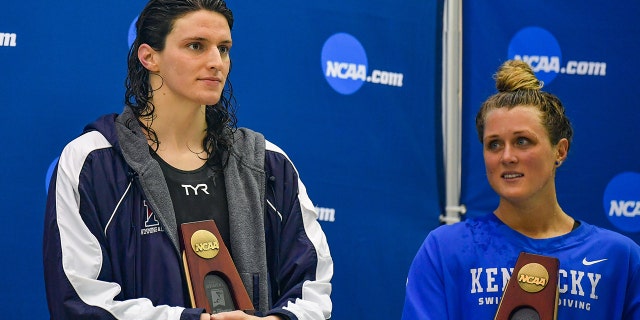 Gaines took to Twitter to share her "translation of the message they're communicating."
"Let [me] divert your attention from inherently feeling like something is wrong, by asking you to focus on how great Lia has been. Let me emotionally blackmail you into accepting mistreatment because otherwise you are complicit in a potential death. Exchanging your fair treatment for someone else's benefit (a male in this case) is a justifiable cause. And the fair treatment of women is 'just politics' anyway," Gaines wrote Tuesday. "While we won't tell you what to do, we're telling you it is a bad choice to fight this. Let the men in charge at the NCAA decide your fate. Immerse your thoughts and feelings into something else to ignore the obvious injustice you face. Let other people decide if you are worthy of fair competition without your input or voice. Oh, and finally don't talk."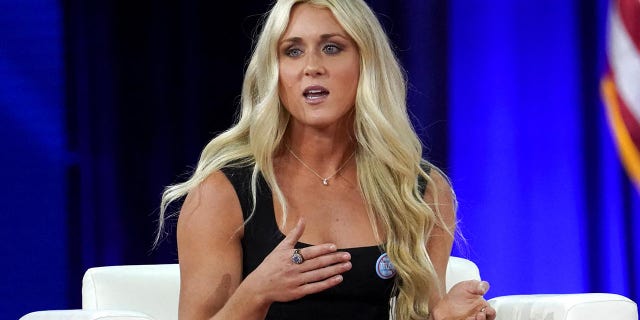 Bailar, a former Harvard swimmer, is the first openly transgender Division I swimmer, having been born a female but participating on the men's team.
Thomas gained notoriety by winning the 2022 NCAA Division I Championships as a transgender female, which kick-started the conversation about having biological boys and men in female sports at all levels.
Twenty-two states have regulations on transgender females in girls'/women's sports. Last month, Alabama barred biological men from playing in college women's sports.
"Look, if you are a biological male, you are not going to be competing in women's and girls' sports in Alabama. It's about fairness, plain and simple," Gov. Kay Ivey said in a statement at the time.
The state previously had regulations for children K-12.
Harvard did not respond to a request for comment.