New Orleans Pelicans star Zion Williamson once again drew the ire of former adult film actress, and apparently former flame, Moriah Mills as she posted alleged texts between herself and the NBA player and continued to rant about him on Twitter.
Mills, who is now a hip-hop artist and calls herself Moriah M, made the initial claim she was in a relationship with Williamson after his girlfriend announced earlier in the week the two were expecting a baby. Since then, the former adult film actress has released several lewd messages on social media from their alleged conversations and has hounded him on social media.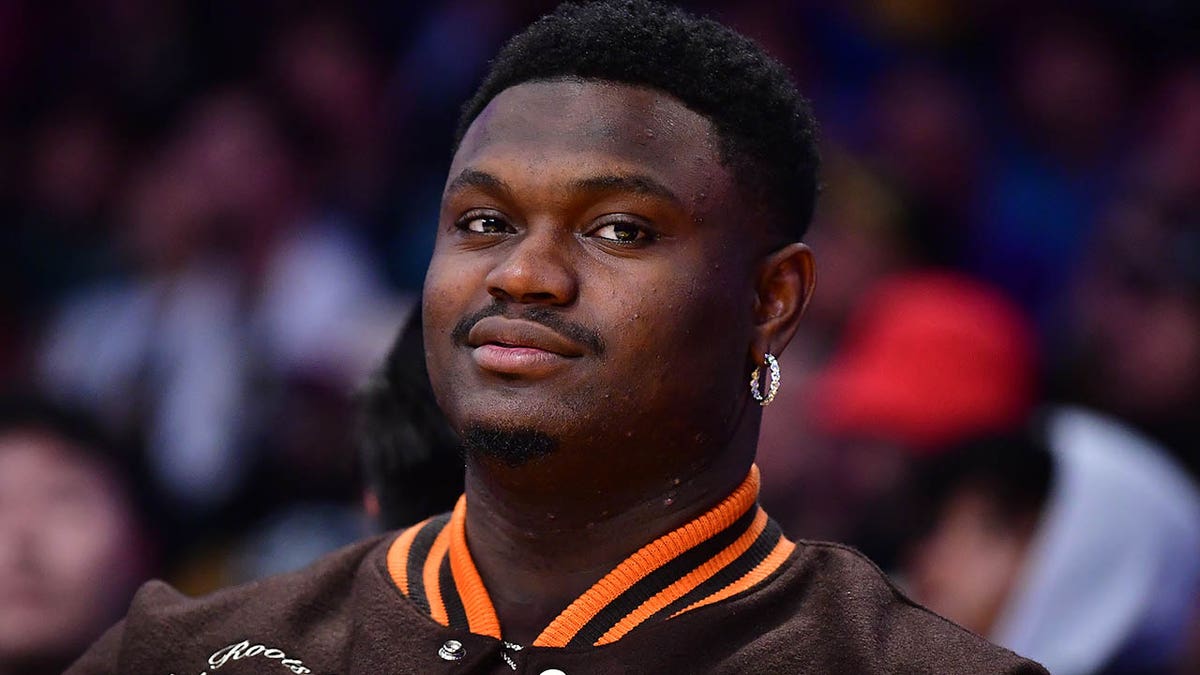 The former adult film actress tweeted more screenshots of alleged texts Saturday night, which appeared to show the Pelicans forward telling her to "delete everything and we'll talk."
"I don't love anyone i genuinely loved you @Zionwilliamson all you care about is saving face to the media you don't care about feelings," she wrote in a separate tweet.
She added: "Started off as a sneaky link but we fell in love @Zionwilliamson I always said a baby is a deal breaker for me haven't slept in days emotionally distressed you hurt me big time not even going to front. Eventually we became more until this mysterious pregnancy im f— up bad about this bae ong !! I can't do this."
Mills' tweets continued Sunday morning.
New Orleans Pelicans power forward Zion Williamson on the bench during the Trail Blazers game at Moda Center in Portland on March 1, 2023. (Soobum Im-USA Today Sports)
"I kept quiet for year @Zionwilliamson everyone was wondering was I was always be in New Orleans and knew I wasn't with any one regular," a Sunday tweet read. "A guy friend of mine told me you was showing girls you fly out the tapes we have together on your trap phone and I told him I didn't know you and that's a lie. now I know he wasn't lying since this fiasco I'm hurt why you showing other b—–s we f— your a pig."
Mills then vowed to be on the sidelines this upcoming season to watch Williamson and the Pelicans.
Williamson has not commented on the controversy.
However, in between the tweets and allegations surfacing, Williamson helped donate hundreds of thousands of dollars to a Louisiana school program.
According to ESPN, Williamson partnered with Jefferson Parish's Summer Bridge program. His foundation donated $250,000 to help with uniform costs for children who attend new schools because of recent consolidations.
Williamson was the No. 1 overall pick of the Pelicans in 2019.