New Mexico State offensive lineman Shiyazh Pete has the best head of hair in college football. It is time that he gets the shine that he deserves!
Pete, a redshirt sophomore, started nine of the Aggies' last 12 games in 2022 en route to just their third winning season since 2000. He helped pave the way for three consecutive 200+ yard rushing games to close the year and is considered to be one of the best players at his position in the Conference USA.
His story is awesome.
Pete was born in Montana while his father was in the military. Around his freshman year of high school, the family moved back to Shiprock, an unincorporated community on the Navajo reservation in San Juan County, New Mexico. The population was listed as 7,718 people in the 2020 census.
Pete quickly became one of the best players in the region but struggled to get the recognition that he deserved because of how COVID-19 impacted his senior year. The Division-II and Division-III offers rolled in, but only New Mexico State gave Pete the opportunity to play Division-I ball.
It was a great fit for everybody.
Shiyazh Pete, at 6-foot-8, 320 pounds, is slated to be a three or four-year starter. His impact on the program is profound.
Perhaps even greater is his impact on Shiprock.
Putting all of that aside, Shiyazh Pete has the best hair in college football.
Troy Polamalu is the first name that comes to mind when it comes to great hair in football.
Pete might have has him beat.
The Aggies recently dropped their schedule posters for 2023 and one of them features their left tackle. Pete's hair is on another level.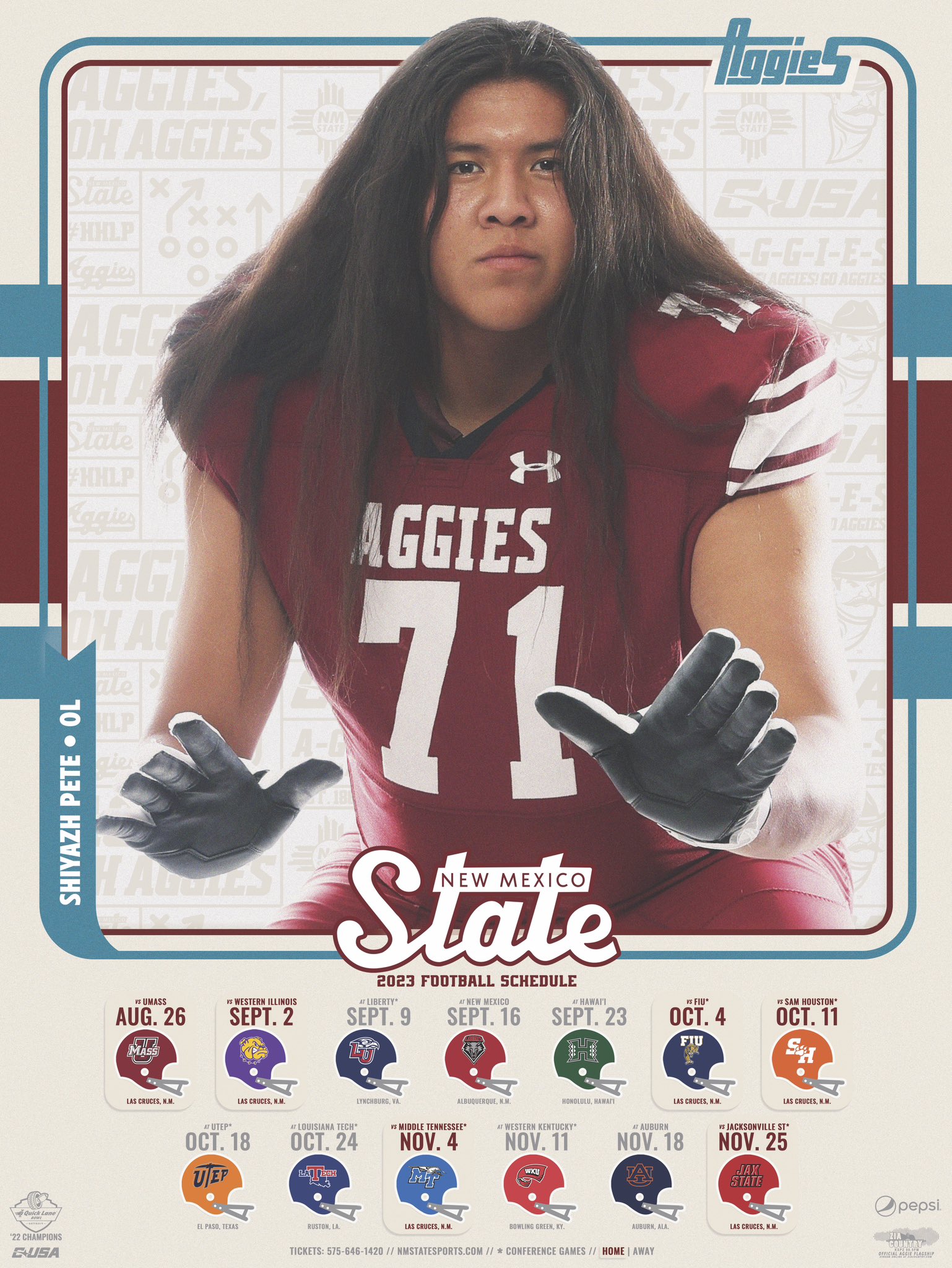 Here's Pete's official team photo, just for good measure: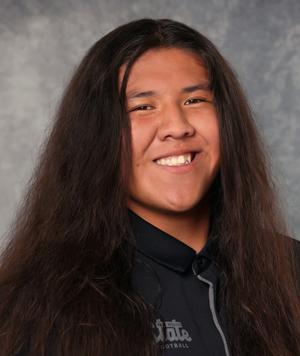 Polamalu made a lot of money with his hair. He and Head & Shoulders first got together back in 2016 and have been partners ever since.
Polamalu did not get a dollar from his hair while playing college football. The rules did not allow for athletes to get a dime beyond tuition, meals, books, etc.
NIL has changed that. College athletes can get paid while still in school.
It is time for Head & Shoulders to give Pete a call and get him the NIL deal that he deserves!