Kermit Davis and Ole Miss mutually agreed to part ways amid a disastrous SEC run last week. The 63-year-old had been the head coach of the men's basketball program since 2018 and went 74-79 in just under five years.
Although Davis is no longer with the program, he's still going out of his way to support the program. His remarkable character was on full display over the weekend.
Davis, who might be most famous for Middle Tennessee State's upset of No. 2-seed Michigan State in the first round of the 2016 NCAA Tournament, is a fantastic human being. Although he couldn't find a path to success in Oxford, he landed the school's first-ever five-star recruit, the No. 34 overall recruiting class in 2021, the No. 27 class in 2022, and the No. 20 class in 2023.
Talented players want to play for Davis and it's not hard to see why.
Ole Miss played its first game without him on Saturday and stomped LSU. The Rebels won their 11th game of the season 82-69 with interim head coach Win Case.
Following the win, Davis retweeted a post that celebrated the success. He is proud of his guys and will continue to support them even now that he's gone. A lot of coaches would completely disassociate with the program that let them go.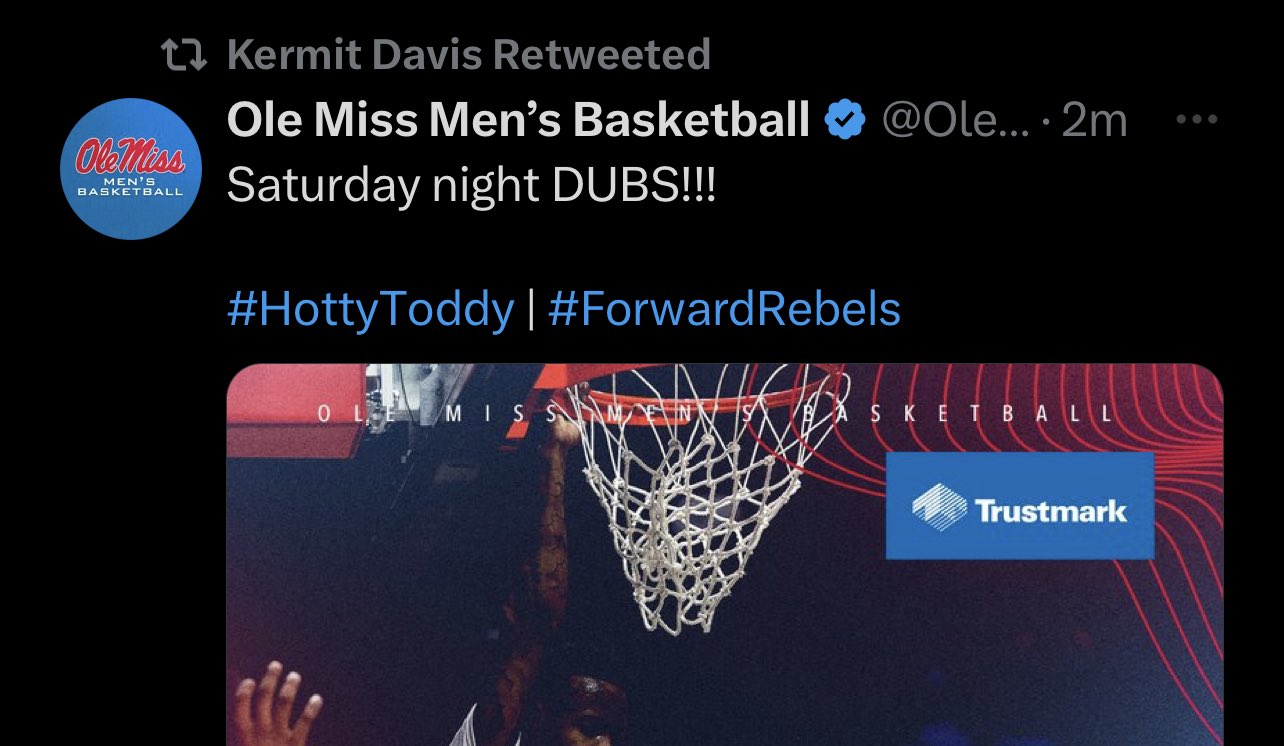 That was not all.
Case revealed during his postgame media appearance that Davis actually called the recruits that he was actively trying to get to commit to Ole Miss after the two sides parted ways. He told them what a special place it is and encouraged them to keep their interest in the program and university.
Considering that Davis is no longer the head coach, and a Mississippi State grad, his willingness and desire to call up recruits with nothing but kind things to say is pretty cool. Shoutout to Kermit Davis!