If you work for The Washington Post and have been enjoying your time sipping coffee from the couch while pounding away at your keyboard, you may want to hold off on getting a COVID vaccination. With Post employees scheduled to return to the office in September, staffers (both existing and new) entering the building will be required to show proof of vaccination.
Washington Post employees will need to show proof of vaccination before they can return to the office. https://t.co/JGCmjCETrx

— Washingtonian (@washingtonian) July 27, 2021
Publisher Fred Ryan sent a memo to all Post employees on Tuesday detailing a plan to return to the office and provide vaccination proof. The memo states that not only will staff be required to show proof that they've been vaccinated, but contractors and guests who wish to enter the building will be expected to do the same.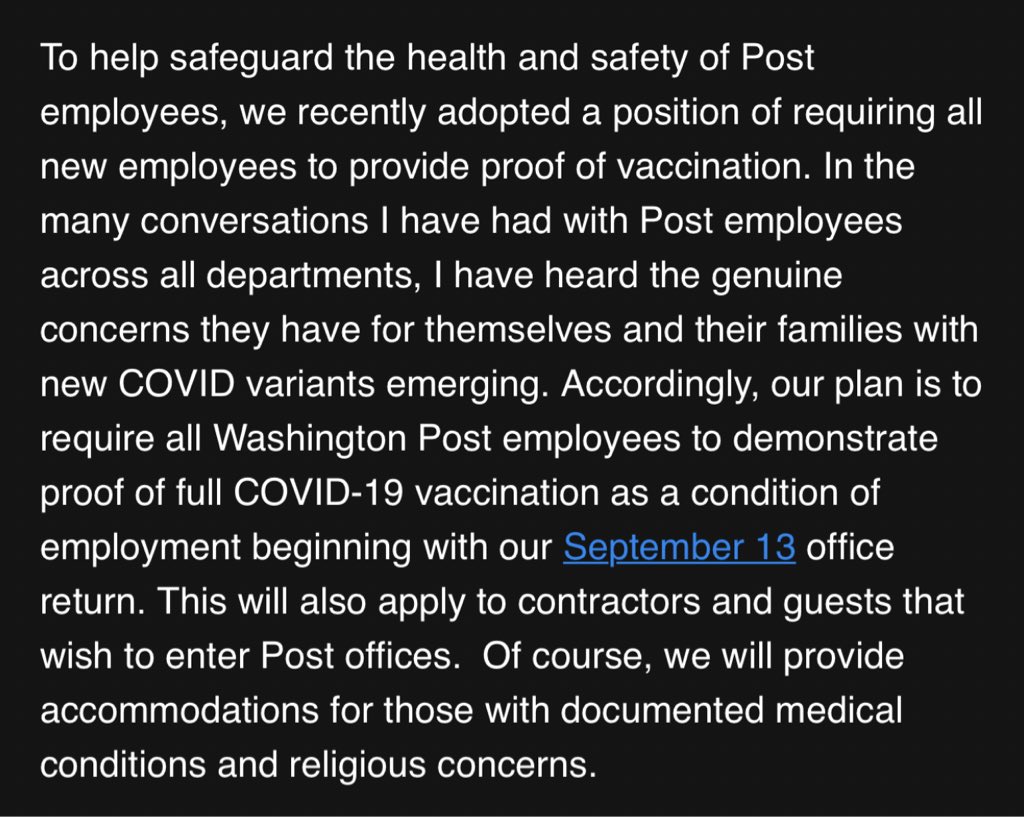 Ryan's memo went on to say that those with documented medical conditions and/or religious concerns will need to contact Human Resources…Sounds like a fun place to work.
Apparently the Washington Post has figured out the three specific days of the week in which COVID cannot be transmitted because, for the time being, the paper is planning to have employees return to their cubicles for only three days a week.
The return to office life is slated to begin on September 13th. That should provide the Post with plenty of time to add plastic dividers between employee desks. Because remember, viruses can't travel up, down, or around plastic.