The loser of this weekend's Jake Paul/Tyron Woodley fight will reportedly receive something other than everlasting internet shame from Gen Z: a tattoo professing their love for the other fighter.
"Famous" tattoo artist Tatu Baby, real name Katherine Flores, is flying into Cleveland to slap some ink on the loser right then and there as they wallow in their own post-fight misery.
Here are some mockups that Baby shared with TMZ.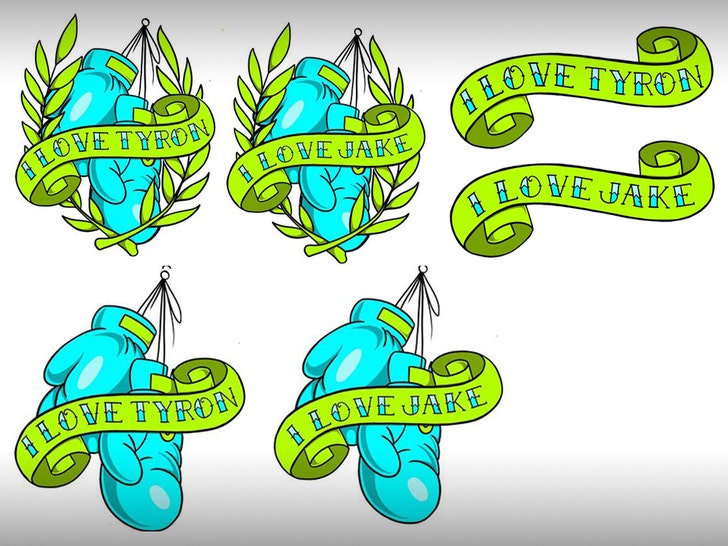 "After a painful fight and a painful loss, [someone will get] a painful tattoo that's going to be on you for the rest of your life," Baby said.
Apparently the loser gets to pick where on his body he wants the tattoo. Hopefully he chooses the face to use as daily mirror motivation for the inevitable rematch. In other news, Jake Paul has said that he'll be receiving one of the 'I Love Jake Paul' tats regardless of outcome.
If you feel like gambling on this modern-day Rumble in the Jungle, go to FanDuel Sportsbook for an amazing 30-1 odds boost on either fighter. Your guaranteed winnings will more than pay for the fight itself, and you'll even have a little leftover for your own face tat.
The fight is scheduled to start Sunday evening around midnight eastern time. The PPV will begin at 8 p.m. ET/5 p.m. PT.
Here's how to claim your 30-1 Odds:
Make an initial deposit of at least $10
Place your first bet on either Jake Paul or Tyron Woodley to win their fight on 8/29
If your bet wins, your bonus will be settle within 72 hours after the fight ends.