Philadelphia Eagles offensive lineman Josh Sills was indicted on one count of rape and one count of kidnapping in Ohio on Wednesday, the state's attorney general announced.
Sills, 25, was indicted on one count of rape and one count of kidnapping, Ohio Attorney General Dave Yost and Guernsey County Sheriff Jeffrey D. Paden said in a news release. Both charges are first-degree felonies.
The indictment stems from an incident in December 2019. Sills allegedly "engaged in sexual activity that was not consensual and held a victim against her will," officials said. The Guernsey County Sheriff's Office conducted an investigation after the alleged crime was immediately reported.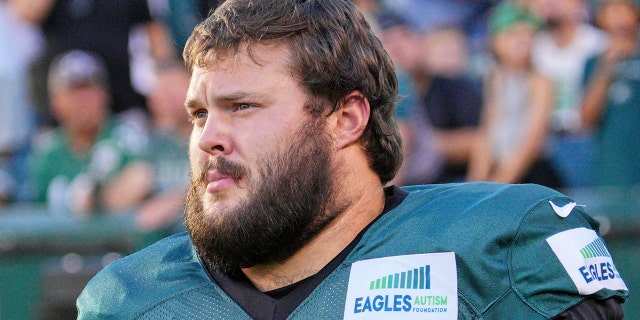 The indictment comes days before the Eagles are set to play in Super Bowl LVII. Sills was a rookie in 2022 and he played in one regular season game.
Fox News Digital reached out to the Eagles for comment.
Sills was issued a summons to appear in Guernsey County Common Pleas Court on Feb. 16 – four days after the Eagles are set to play in the Super Bowl.
MORE PHILADELPHIA EAGLES CONTENT ON OUTKICK
Sills, who plays tackle and guard, joined Philadelphia as an undrafted free agent. He spent his collegiate career with Oklahoma State. He was born in Sarahsville, Ohio.
He only appeared in four snaps on special teams for the Eagles in Week 5 against the Arizona Cardinals. He's listed as a backup right guard to Isaac Seumalo on Philadelphia's depth chart.
Ryan Gaydos is the sports editor for Fox News Digital.