Biff Poggi is the most interesting head coach in college football and his first year at Charlotte is off to an electric start. Poggi, whose legal name is Francis Xavier, has always marched to the beat of his own drum and this season will be no different!
The 64-year-old played offensive line at Pittsburgh in the late '70s, went on to become independently wealthy as the manager of a hedge fund and later taught high school history while beginning his coaching career. He has since become one of the most feared high school football coaches in the country at both Gilman and Saint Frances in Maryland and most recently served as the associate head coach at Michigan.
*exhale*
That brief description doesn't even begin to scratch the surface of the enigma that is Biff Poggi. His players love him and he played a big role in the recent success of the Wolverines.
Biff is responsible for a large amount of the Michigan Culture turnaround as of late.

MORE than anyone knows. Impacted everyone around him and worked behind the scenes.

— Former Michigan punter Brad Robbins
He has made an impact throughout the years by being himself. Unapologetically.
Poggi's profile picture on social media is an egg. That's it.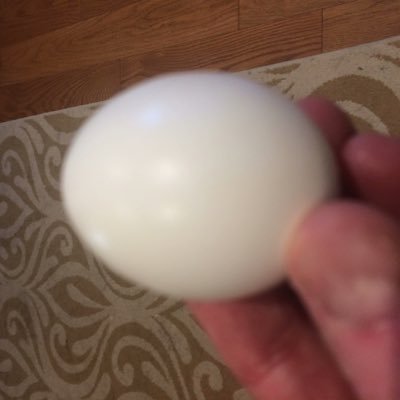 Only recently did we find out why and it only makes it funnier.
That should sum it up.
Biff Poggi's first year has been chaotic.
Poggi was named the head football coach at the University of North Carolina at Charlotte in November. It was an exhilarating hire for a 49ers program that has not been able to find consistent success on the FBS level.
He has already called out his own boosters for a lack of donations and got into it with a rival coach.
He levied something of a threat against reporters that doubt his program.
His brief time at the podium during AAC Media Days was tense.
He recently lobbied for a local ice cream store to hook his team up after practices.
It worked!
Needless to say, where Poggi goes, winning and excitement follows. The Duke graduate is one of one!
One of the things that Poggi is most known for amongst casuals is an outfit he wore on a nationally televised game back in 2019.
The cutoff T-shirt is his thing.
Poggi was rocking his signature look at Charlotte practice earlier this month and said that will continue into the regular season. He told his AD to get on board because it's happening.
And finally, on sleeves, or lackthereof, and Dante's Inferno. pic.twitter.com/SAGttlZrY4

— Nick Carboni (@NickCarboniWCNC) August 4, 2023
Never before has a college football coach worn a cutoff t-shirt on the sideline during a game. Poggi will be the first!